Professional car towing companies are dotted across the country, offering specialist services including heavy duty towing and roadside assistance. But have you ever wondered what it takes to run one of these companies, and whether you could do it? Here are some things you should consider if you're thinking of setting up your own car towing business.
Licensing
To run a business of car towing in Colorado, you need a towing license – this can prove difficult to get! By law, you need to have a minimum of $10,000 in funds to start your business – this can vary depending on what state you live in and can be higher in some locations. If you live in a big city, you might need around $150,000 – $200,000 to purchase a vehicle for towing and a license.
Tow Trucks
Once you've secured your license, you need to invest in the very best tow truck you can afford, without overspending. It's best to specialize in a specific niche, for example, heavy duty trucking. You can find used tow trucks for sale at reasonable prices, and don't be afraid to do some market research by phoning around existing companies to find out what trucks they use, posing as an interested customer of course!
Insurance
You'll need public liability insurance and indemnity insurance as well as your license – and if you hire employees, you will also need liability insurance which covers them. You will also need commercial premises insurance if you own premises for storage, and of course insurance for your truck.
Marketing
Most of your initial startup money will be spent on marketing and equipment – try to use your imagination and creativity when it comes to marketing. One of the best places to start is by using social media – spread word of mouth to families and friends, who will advertise your services for free to their friends. Create a website and a blog, updating both with all the relevant information on your services, and perhaps offer an introductory offer for new customers. Consider advertising in more traditional ways too, such as your local paper or in the window of your neighborhood grocery store. It can also be a great idea to contact companies who may need vehicles towed – for example those who deal with illegal parking. This can be a good way to set up a couple of long-term contracts which will see guaranteed business for your new Colorado towing company!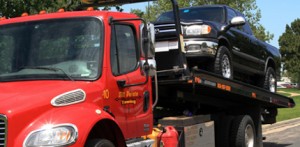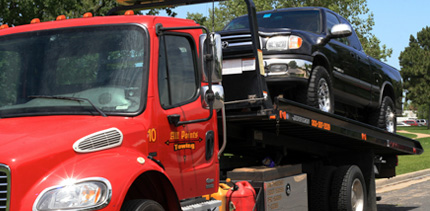 Starting any business is a gamble, and the most important part begins before you even do your first day of trading – research your market and create a business plan. This will help you to tailor your services and win trade over the competition.