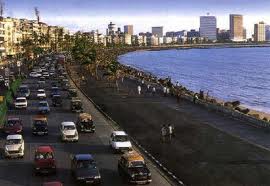 MUMBAI, the city of dreams as it better known, is also a traveler's delight once you get over the chaos in which you find yourself the moment you land here. If traveling is your passion and you have decided to travel and tour to places ranging from awe-inspiring temples to cool beaches, you have hit the bull's eye. By the time you finish your journey, you will have a memorable experience to share.
Places to visit
Once in, make sure you visit these places to name a few. If you are religiously inclined, the places on travel and tour radar of the city are Mumbadevi, Mahalaxmi, Hajiali and Iskcon temple. If you are of the kind who loves to roll up his sleeves and fold up his pants to enjoy and feel the beach water, then Mumbai has a lot to offer with beaches like Juhu, Chowpatty, Aksa and Gorai. If art is on your mind, Jahangir art gallery is the place to visit. Do not miss out on the annual Kala ghoda festival if you are planning to travel in the month of February. For the night animals who like to party hard, Mumbai is the place to be, with booze flowing all night long. Also places worth traveling in the city are Film city, Chor bazaar, Elephanta caves, Gateway of India and saving the best for the last, Marine drive- the queen's necklace as it is fondly called, is the ultimate place to visit because the view it offers is the one to cherish for a lifetime.
Best time to visit
Being a coastal city, MUMBAI is always high on humidity. Temperature variation is not an issue since proximity to sea keeps temperature in moderation usually around 30 degree. The months of winter from November -February are the best time to visit. To sum it up, travel and tour to this city is well on the cards all throughout the year.