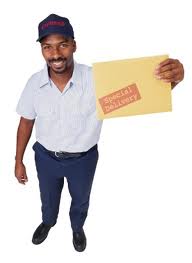 Sending an international package is usually not quite as simple as sending a parcel within your country. Here is where reliable overseas parcel delivery services may come in handy; they provide everything you need to make the world feel much smaller. For the past few years sending a package overseas became much easier, faster and here is basically all you need to know about modern overseas parcel delivery services.
Parcel Deliver Facts You Need to Know Include the Following:
As a rule insurance which is usually something like £100 or even more, is already covered in the price.
For some European countries even a next day delivery is available.
For the packages outside of the EU, a Pro Forma-Commercial invoice is required.
If you want to avoid additional charges, always measure and weigh your parcel carefully before shipping.
Always read about the specific country restrictions and prohibited items before you send something there.
Some international parcel delivery companies are able to handle small boxes from 1 kg to 5kg, while others work with parcels that weigh all the way up to 30 kg and beyond.
You Could Us a Few Useful Tips and Tricks
Good packaging is important. You should spend another five minutes to cover your fragile items with bubble wrap or old newspapers to keep it as safe as possible. Remove old bar codes: many people re-use old cardboard boxes again and again and there is nothing wrong with it. Just be sure, that you removed all the old address details and barcodes completely to avoid routing issues with the automatic services. Always check concerning what you can and cannot ship internationally. Although there is a well-known list of prohibited items that you can't generally send via mail, each country have their own customs restrictions you need to be aware of.
An Overview Concerning Sending Parcels Overseas
If you know the dimensions and weight of your parcel, you are almost set! Almost all the big companies provide online services where you can check how much it will cost or how long it will take to deliver your items from one country to another. Moreover, you can get a free quote and track your parcel online anytime. Just remember, that the cost of the international parcel always depends on many factors like where it's going, the size and the weight so it's hard to predict the precise cost until you are ready to send it.